$

125.00
Palmer Fan: #0501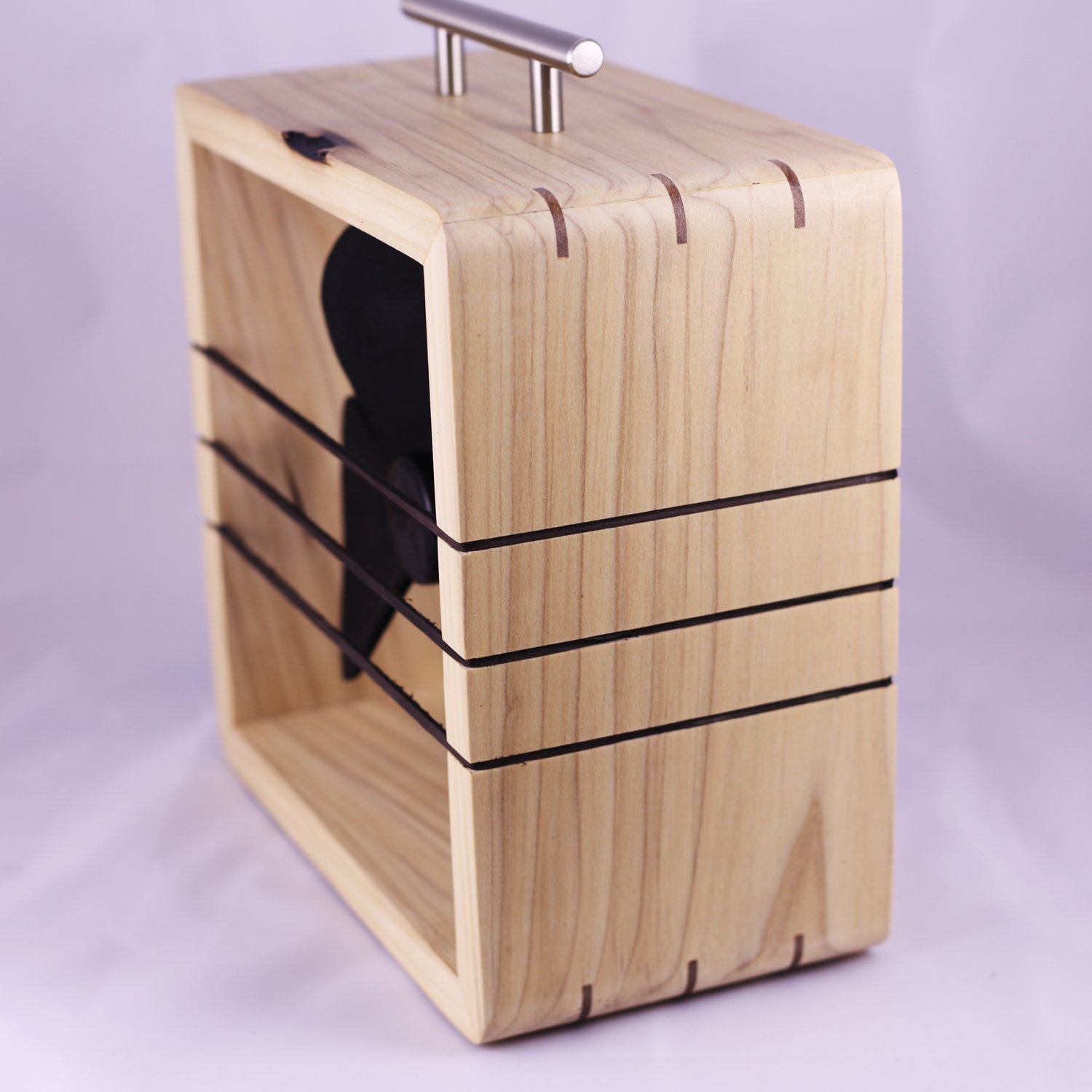 Handmade outer box is poplar wood - specifically chosen for its color and grain. Each fan is made from a single board, with the coloring and grain matching all the way around the box. Since no two boards are alike, not two fans are alike. Yours is one of a kind.
The motor mount and corner splines are walnut, while the grille is made from leather with a solid steel handle. The finger-friendly fan blades are 8in and made with reinforced foam.
Other info:
Outer dimensions are 11.5H x 10W x 5.5D (inches)
Fan has 3 speeds
Powered by a standard US wall plug.